The only Romanian producer of polycarbonate!
Welcome! We are Carboplak – the only polycarbonate producer in Romania! With over 14 years of experience, we produce polycarbonate sheets in a wide range of colours, thicknesses, standard and special sizes, to the highest standards and always with a quality guarantee!  
Carboplak polycarbonate sheets are 100% made in Romania, in our factory located near Bucharest. We have our own production line, which allows us to guarantee permanent availability of stocks.  
Our mission is to develop and use our experience to offer our customers our products at high standards.
Innovation is the main way we grow. We approach customers, projects and experiences by offering new solutions that best meet the interests of our customers, team and society at large.
Our recommendations, solutions and promises are 100% trusted and accountable. In good times or less good times, loyalty remains a matter of honour for us!
We are Romanian manufacturers, always attentive to the needs of the Romanian market!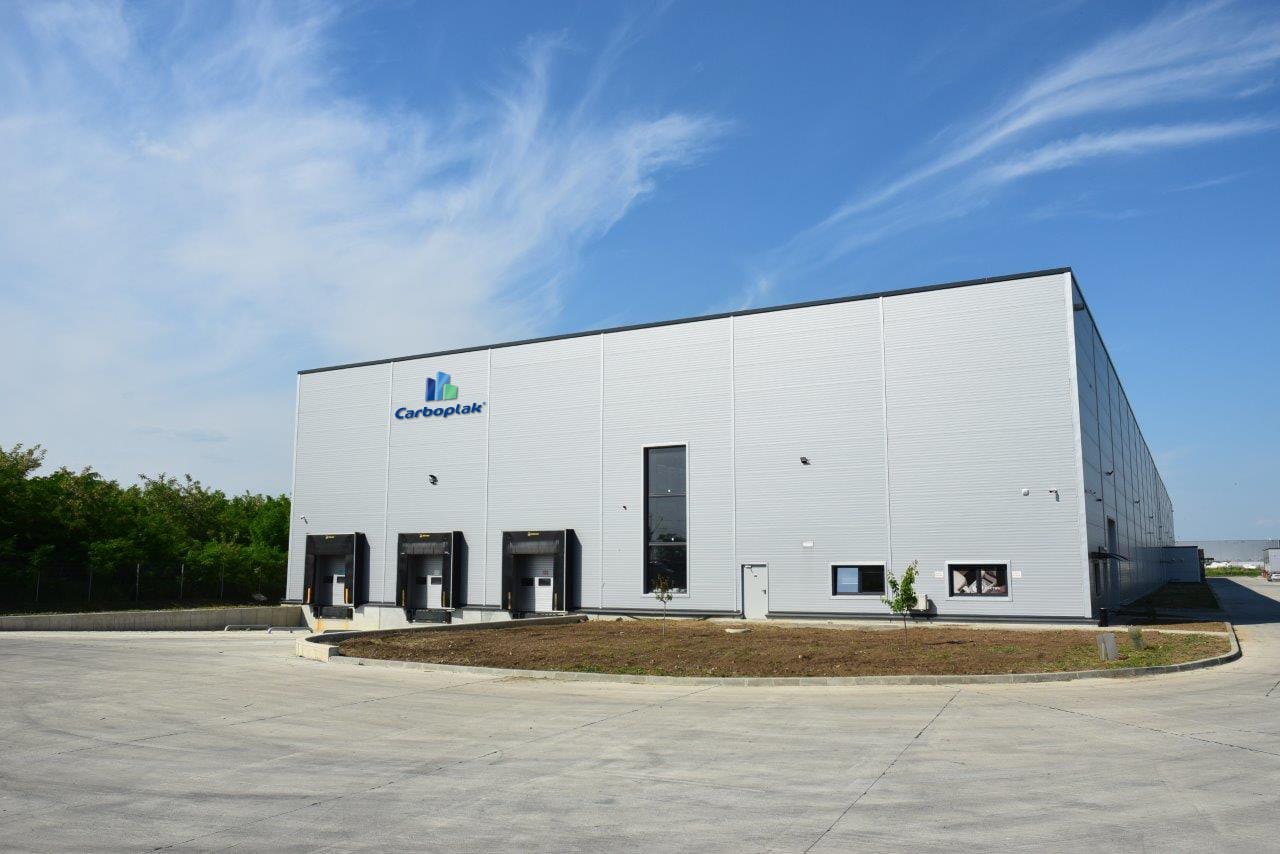 Carboplak was established in 2008 by splitting the activity of a plastics company. Because we want to be the best, we use the most modern technology, aligned to European standards to produce, at high quality, polycarbonate products.  
Thus, at Carboplak we constantly offer the best products, both to our customers in Romania and to our international partners. They are constantly tested both in our laboratory and in external units.  
Since 2016 we have joined the largest raw material distribution group for the plastics industry, HROMATKA GROUP MANAGEMENT AG – an international group with companies in 23 countries and technical expertise at the highest level. 
Carboplak's current activity
Thanks to the experience gained so far and the continuous development of the company's resources, both in terms of human capital and the technology we work with, we currently boast a team of 35 professionals specialized in polycarbonate production and the provision of consultancy and services, at international standards.  
Carboplak's portfolio includes collaborators from Slovakia, Czech Republic, Slovenia, Bulgaria, Serbia, Austria and our sales team is ready to offer advice and consultancy for the whole range of products and solutions in the polycarbonate sphere.
Both now and in the future we will continue to invest in the development of our production capacity, expand our product portfolio and always offer top quality polycarbonate products and complete solutions to all our partners.  
From 2021, we will produce in our new location in Ștefăneștii de Jos, near Bucharest.  
Contact us through the contact form, by email or by phone. Carboplak helps you find out everything you need to know about polycarbonate!  
Certifications and attestations
We hold Quality Management System Certification according to SR EN ISO 9001:2015, and our products are manufactured according to SR EN 16153:2013 + A1:2015, for flat, transparent polycarbonate (PC) multiwall sheets for indoor and outdoor use in roofs, walls and ceilings.