Polycarbonate sheets are flat, cellular, 3-walled, UV-protected sheets on one side, produced by extrusion.
Standard sizes are 2100 x 6000 mm in 16 and 20 mm thicknesses. The sheets are available in a wide range of colours and patterns: clear, opal, bronze and blue.
On request, for special projects, Carboplak can also supply plates in non-standard sizes directly from the production line, giving our partners a competitive advantage by eliminating assembly losses.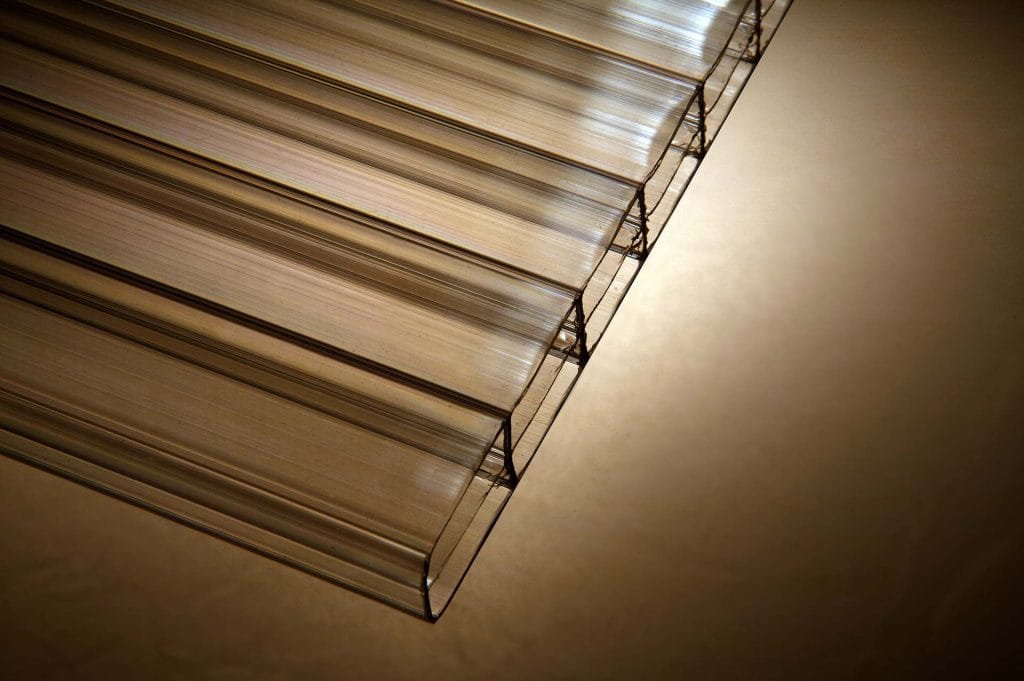 | | | |
| --- | --- | --- |
| CARBOPLAK MW PC CBK | 16Mm 3 W | 20Mm 3 W |
| Industrial greenhouses | X | |
| Verandas and pedestrian walkways | X | X |
| Pool coverings | X | X |
| Skylights and hatches | X | X |
| Public transport space coverings | X | X |
| Sports halls and stadiums | X | X |
| Awning walls | X | X |
| Coverage of markets and car parks | X | X |
| Industrial coatings | X | X |
| Soundproofing panels | X | X |